Ledig stilling: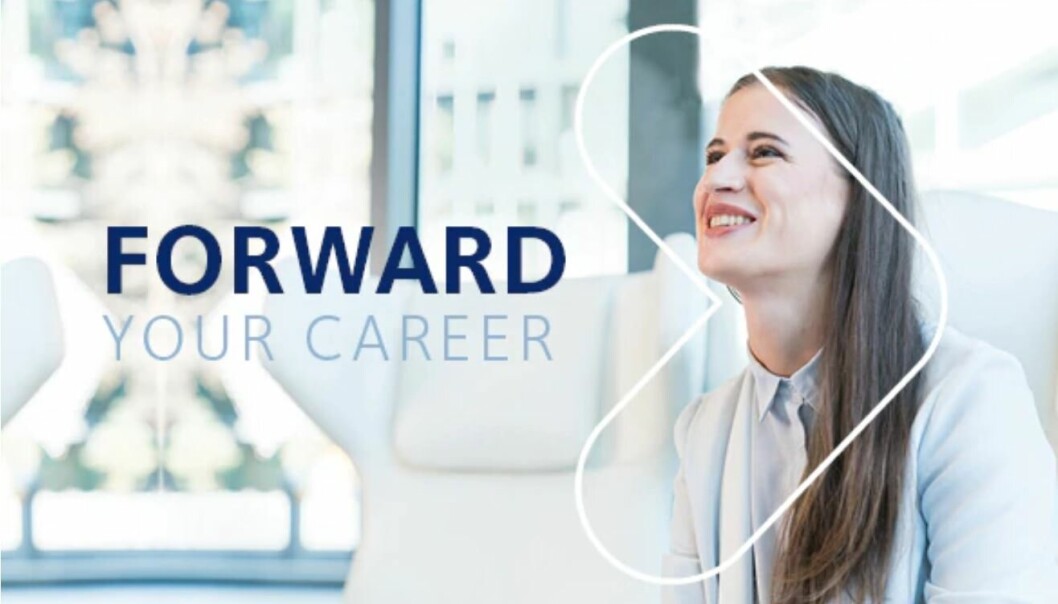 Manager, Maritime
Deadline: Soon
If you are a current DSV employee and interested in a position in another country, please contact your manager and Human Resources representative to discuss the process and requirements of applying.
Managerial
Do you want to be Manager and responsible for a recently established Martime Department in Norway? Then you need to read this!
DSV Air & Sea Norway are growing and we are now in process of continuing development on our fairly new established Maritime department. We are seeking a positive, outgoing and commercial person, who will act as a Manager for a key account client in a structured and efficient way. The Manager position comes with responsibility of a 16 people team.The position is placed at the head office in Oslo, Norway.
In DSV you will have 75,000 colleagues on a journey towards connecting the world and making your mark. At DSV, we believe the people are the core of who we are - the drive, talent, and devotion they bring to the table every day are what makes DSV the exciting place it is.
The new department will handle a major account in the Maritime industry and act as Global Control Tower.
The journey – what are we aiming for?

As a solid platform has been put in place, we are now focusing on growing our business. Step by step. Customer by customer. Our target is to establish the department with a high-performance team and securingexcellent customer service towards the client.
To qualifiy for the job, we are looking for someone who:
is efficient, solution- and has a detail-oriented mindset.
is positive, proactive and service minded personality – you always have the customer is always in focus.
has good and precise communication skills – fluent in English and one Scandinavian language.
is a good multi-tasker that thrives in a very high pace environment.
has business knowledge; A strong knowledge of the freight forwarding industry with experience in Air- or Sea freight.
has strong negotiation skills & market knowledge; works closely with subcontractors to ensure competitive conditions and solutions.
is experienced in people management and a good relationship builder both internally and externally.
is a strong team captain that stands up for the team, DSV and the customer.
is independent and completes task at the agreed time. Ensuring goals are clearly defined and works systematically to achieve those goals.
Managerial responsibility:
Lead and motivate the team.
Daily operational responsibility of the department, ensuring clear goals for each employee, alignment in work load and processes enabling the department to succeed. Make operational decisions for issues which is out-of-scope for operational staff. Active use of whiteboards.
Ensure a strong team spirit through motivation and a result-oriented perspective.• Ensure thorough account management, forecasting and monthly reporting, including reporting on financial KPI's.
Continuous customer contact by phone and physical visits.
Contact with agents, subcontractors and our DSV entities abroad in order to ensure competitive conditions.
Focus on cost efficiency in both your own and the teams daily work.
Keep calm under pressure and be able to take important decisions.• Deviation reporting and follow up on escalated events.
Work actively and closely with the Air Freight Director, Executive Account Owner and Business Development Manager.
Management responsibilities including developing plan for each employee, follow up with One2One meetings and be present for the team members.
Critical success factors in the role are:
Hands-on leadership and operational participation.
Maintain and development the customer supply chain.
Maintain competencies and continuity of the department.
Working according to our Quality- and Security standards/systems.
Motivate employees and satisfied customer.
DSV in NorwayDSV Air & Sea AS is part of the Danish DSV Panalpina A/S. In Norway, DSV is represented with all three divisions: Air & Sea, Road and Solutions. We are currently approximately 400 employees, where approx. 85 in the Air & Sea division.The position is affiliated with the Air & Sea headquarter in Lillestrøm. The working environment is characterized by high level of expertise and is international, informal and team oriented.The team consist of 16 highly experienced freight forwarders, in addition to the new Manager.
What does a career in DSV mean?As an employee in DSV Air & Sea you are part of a dynamic and fast-moving environment with rapid decisions at every level. This is where ambition meets teamwork to face challenges, succeed, move forward, and make a difference. We care about your opportunity to influence the path of your career, whether you want to advance locally or look for adventures abroad. With a massive global reach and offices in more than 80 countries, the opportunities are plenty.
If you have the right drive, the right talent and enjoy responsibility, we'll give you the support you need to explore the reach of your potential.We are freight forwarders, salespeople, accountants, forklift drivers, IT engineers, specialists, and countless others – and we all made the choice to forward our careers.
Join us and forward your career at DSV.
An authorization from the Norwegian National Security Authority is mandatory for all team members, and all hires are subject to security clearance.
Do you have any questions about the position or
do want to apply?
Please contact our Airfreight Manager Søren Madsen on telephone +47 902 61 058 or
email [email protected].
Please include both CV and cover letter in your application. We look forward hearing from you.